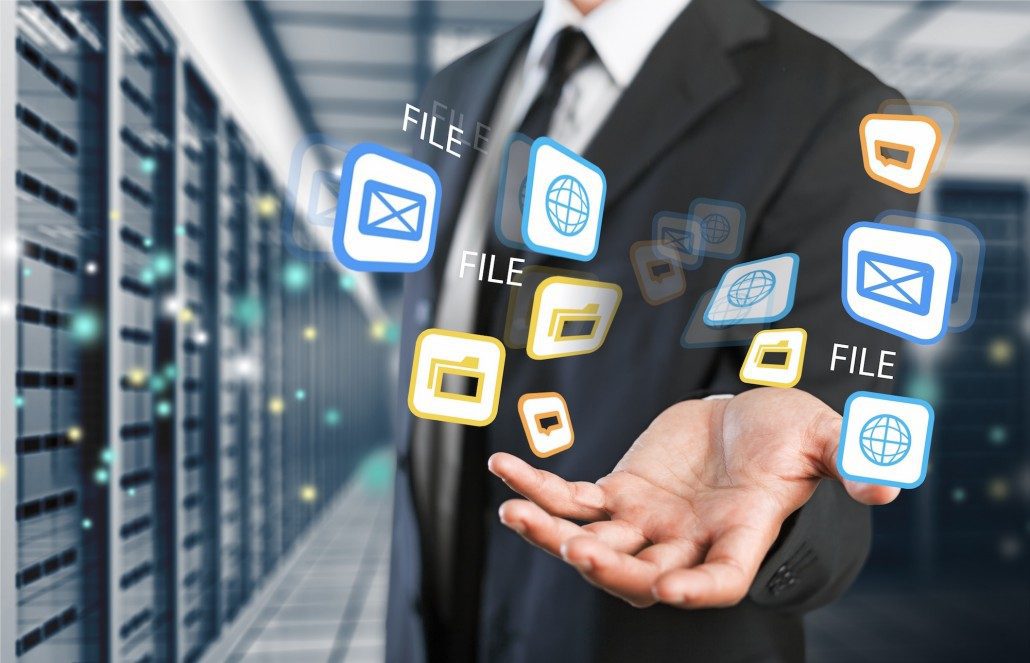 CITSYS – Providing you with the right solutions to secure, support and grow your business
There are several factors to consider in the process of establishing, scaling and maintaining a modern business in today's fast-paced corporate ecosystem. While the list of factors to consider in building a successful business are numerous, there is no doubt that, a streamlined Information Technology (IT) function is right at the top of the list. Particularly in a global business environment that is highly dependent on connectivity, and hinged on the ability to quickly respond and turnaround results.
At CITSYS, we understand the crucial importance of industry and sector specific IT needs, and with our team of technical experts, we support our clients with requisite solutions. From acquiring computers (Hardware) and setting them up to work together (IT Networking), to protecting the network from cyber threats (Enterprise Security Solutions), while keeping the system powered and running (Power Solutions), we take care of our clients' IT needs so they can focus on their core business, productivity and profit growth. Support services CITSYS has become a trusted partner for the key IT services listed below
Managed IT Support Services.
Security as a service | 24 hours monitoring and escalation | System health check | Scheduled maintenance
By assuming responsibility for the functionality of our clients' IT service and equipment, we act as their service provider of choice; providing a variety of managed IT service offerings and technical support. This transfers the burden of maintaining IT from the customer to out in-house team of experts. With our competitive pricing and efficient service, we provide an effective managed services relationship, where our customers benefit from the ability to focus on core business concerns rather than IT management tasks. Common types of managed IT services we cover include, the remote monitoring and management of servers, desktops and mobile devices, as well as cloud computing services. We also provide managed security services, which are increasingly in high demand given modern cybersecurity risks and the opportunities linked with an assurance of adequate protection for our clients and their stakeholders
Retail Managed Support
Software/POS set up | Retail software maintenance
We take a proactive approach to technology strategy by leveraging real-time analytics and automation towards setting up software, running maintenance and addressing issues in time. The remediation of issues before they occur is priority for us. This hands-on, non-reactive approach allows the reduction of incidents and ensures uptime, all the time, as far as the software solutions we provide are concerned. For us, the goal is to afford our clients enough time to focus on the day-to-day, towards scalability and ensuring flexibility during periods of growth
Backup
Business Continuity strategy | Disaster recovery plans
Our third-party data backup and recovery services form a crucial part of our retail managed support services, offering tools and support that make data protection efforts efficient, and secure. Data is the lifeblood of a successful business, enabling companies, from the world's largest corporations to fledgling start-ups, extend their growth through data-backed strategies. As a matter of necessity, many modern companies rely on properly maintained and readily accessible business data to ensure their success. The consequences of data loss can therefore not be overstated, whether as a result of accidental and malicious data loss incidents. That's where our data backup services come in, ensuring businesses can access, review, and safeguard their data. This places the responsibility for backup creation, management, storage, and recovery processes in the hands of our experienced professionals, while providing the protection needed to keep the data of our clients and their customers secure.
Design
Complete network architecture | Network or system scalability | Decommissioning
The effective linkage of computers across a network is key to facilitating communication between employees, clients and suppliers, and meeting the demands of any fast-paced modern business. Surprisingly, even with the advancements of recent years, many businesses fail to perform at their best and fulfil their potential, due to technological gaps that impact crucial communication and, by extension, growth. It is important to have a network and systems that grow along with your business so you're not continually plugging holes and performing in a reactive manner. From switches and routers to workstations and servers, CITSYS' certified technicians and highly experienced engineers are available to guide you through the maze of technology toward achieving networking architecture that is sophisticated, scalable and secure. We work with your team to evaluate the current design of your network, design your network infrastructure from the ground up and implement changes to bring it up to maximum efficiency. To meet the specific needs of your company, our team can create a network that is streamlined, cost-effective and scalable to keep your business running without interruption.
Implementation
IT project management System Migration | Product installation
Data migration plays a key role in the overall success of implementing any system integration. Although for a lot of organisations, this is rarely in focus during the initial resource planning and conceptual design, posing a failure risk for implementation. We therefore prioritise the demonstration of quick, quality results of data migration, which clients of CITSYS stand to benefit from. With our Data Migration Services, we are ready to help you to correctly assess, design and execute any data migration task from the smallest satellite system implementation, to a full scope architecture integration. Our service is the best investment of your time and money in the short and long term
Testing
Vulnerability and Penetration Testing | IT Audits
Depending on the nature of the business, some companies are required to conduct vulnerability scans on a regular basis and after any significant changes to their network. Our approach to Vulnerability and Penetration Testing includes a broad range of security valuation services designed to audit, identify and help address cyber security exposures across your organisation's IT assets. Our Vulnerability Assessments follow steps that include, cataloguing assets and resources in a system; assigning quantifiable value and importance to the resources; identifying the security vulnerabilities or potential threats to each resource; and mitigating or eliminating the most serious vulnerabilities for the most valuable resources.
Software Project Management
Manage relatively small to large software projects
We manage software projects from inception to completion via a careful planning, implementation, monitored and controlled approach. We manage software projects and deliver software solutions ranging from relatively small to large complex systems via our methodological task management, version control, testing and traceability of the project progress. Our software project management team have a proven capability in managing software development projects for various industries ranging from enterprise level to government, educational, and health.
Software Development
Skilled Professionals to build software systems for various industries
Our experienced and skilled professionals build software systems by thoroughly obtaining requirements, performing analysis, designing, coding, testing and implementation. We develop systems using multiple contextually appropriate methodologies and development paradigms. Our software development team have a proven experience in developing software for various industries ranging from government to educational, enterprise level and health.