Software Project Management
Great custom software applications are the product of an exquisite development process. CITSYS is equipped with the experience and project management tools that make the process move swiftly and effectively — arriving on time and under budget. We're at your side to iterate a project from its earliest conceptual stages to its fully-formed final delivery. Those refined and efficient internal and external processes turn abstract ideas into competitive solutions that allow businesses to navigate change while remaining resilient.
To achieve the best software development process, you need an assortment of IT pros keeping many balls in the air. CITSYS gives meticulous attention to the planning, scheduling, resource allocation, execution, tracking, and delivery of all of our software and web projects. At CITSYS, we've honed and perfected a software project management process centered on bringing our clients astonishing full-featured solutions in record time.
In approaching projects, we structure and facilitate the work in a way that allows every team member to perform at their best and contribute their talents to a larger unified initiative. We consistently monitor progress, prevent bottlenecks, manage daily tasks, and carefully steer the timeline of a project through each phase of its life cycle. Along the way, we keep stakeholders abreast of all iterations and testing and make ongoing updates based on the feedback we're receiving.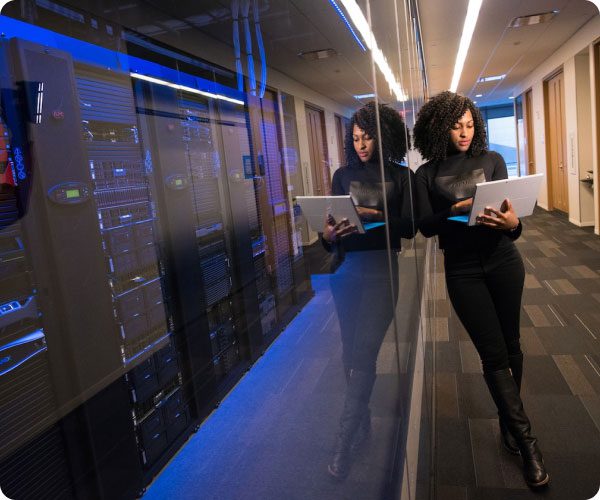 We recognize that creating a solution is a concentrated, resource-intensive process you only want to undergo once for a particular piece of software. Therefore, we apply a test-driven development approach that cultivates a shared user-developer understanding and reduces the risk of rework. Our full-stack development team guarantees a robust, scalable piece of software that is tried and tested for your organization.
We are fluent in the five primary project management methodologies: Agile, an iterative approach meant to bring value to customers as quickly as possible; Scrum, an Agile framework made up of shorter two to four-week sprints; DevOps, which combines development with IT operations for faster deployment; Waterfall, a linear, step-by-step process; and Rapid Application Development, a more exploratory prototyping approach.
Our clients find that our developers' craftsmanship and business acumen embolden all of CITSYS's development methods. We're able to deliver highly niche solutions that will infuse your businesses with commercial value. We build each piece of software with cutting-edge, well-supported technologies and programming languages while adhering to proven industry best practices and coding standards.  
CITSYS looks forward to learning about your particular business challenges, understanding your vision for software enhancements you'd like to make to your operation, and getting a well-managed development cycle underway as quickly as possible.
WHY CITSYS IS RIGHT FOR YOUR BUSINESS