When you work with a knowledgeable external IT team who knows the ins and outs of your enterprise and has a clear idea of your long-term business objectives, the IT specialists recognize the ways you can expand your tech capacities to optimize operations and move more rapidly toward your goals.
CITSYS understands that every industry has its own challenges and that every individual business has its own singular mission. Many companies offer products and services that demand niche or highly customized software to streamline their functionality. In some instances, you might be looking to develop software for which there's no pre-existing template.
This can be an intimidating prospect. But the right developers know how to steer you in the best direction. Powerful, highly calibrated software can revolutionize a small or medium-sized business. Suddenly, operations and processes that took days to complete can now be accomplished in a few hours. In the course of implementing this technology, you'll find yourself both saving time and money and creating time and money.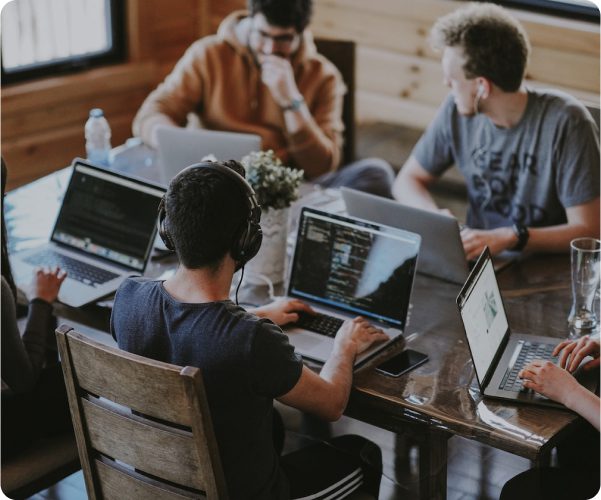 CITSYS connects you with some of Africa's top developers — professionals with a wide range of skill sets and a firm grasp of the market. With these kinds of experts in your corner, you've automatically taken care of so many of the difficult research demands that can hold a project in limbo. You're working with people who already understand the domain side of the equation and can get to work quickly.
Additionally, you won't have to deal with the logistical hassles of project management. CITSYS has built a culture of collaboration and commitment with established processes in place that allow us to execute. Rather than losing time finding the right-inhouse manager, you'll be working with a team whose management structure will fit the overlay of your software project and yield progress quickly.
Our tailored software solutions encompass web, mobile, cloud development, UI/UX, QA, and testing — all of it geared toward meeting and surpassing the goals of your business and the unique needs of your team. CITSYS has a track record of helping businesses propel their growth through extraordinary software.
AT CITSYS, we combine our technical expertise and industry-specific knowledge to produce software innovations that will take your business to the next level of efficiency and speed. We maximize value by bringing you creative tech options that address your most pressing dilemmas. Our team of developers has the talent and experience to deliver on your vision and will treat your project as their own. Expect timely advice and superior software with game-changing functionality.
WHY CITSYS IS RIGHT FOR YOUR BUSINESS