CITSYS's IT and project management services are designed to plan and implement business-critical IT projects as thoroughly and efficiently as possible. We look at your business objectives and execute projects that align with your larger IT goals, bringing you industry-based best practices for managing budgets and devising an IT roadmap that primes you for a future of productivity and growth.
Strong IT project management consulting allows you to achieve those long-sought, much-needed IT advancements with a designated leader to helm the work. The CITSYS team is here to delineate responsibilities, create a rigorous timeline, and deliver the follow-through that brings the project to fruition. We carry out large-scale undertakings like software development, network upgrades, hardware installations, business analytics, cloud computing, data management, and integrating IT services.
These kinds of major implementations will fortify and elevate your company as a whole — but they run the risk of complications and first-time, first-use penalties if they're not carried out by experienced professionals who know what to assess and consider at every step of the process.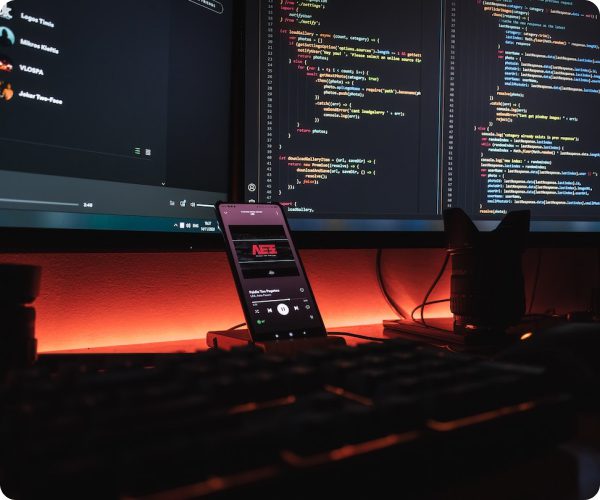 CITSYS guides a project through the phases of initiation, identifying a problem and assigning a project manager; planning, outlining project steps from start to finish; execution, working through the steps to produce the project deliverables; monitoring, ensuring the project stays within its predetermined parameters; and completion, closing the project and moving it into operation.
Along the way, we attend to every management need. We look closely at the scope of a project, ensuring its properly documented for approval by you and your stakeholders, and we will schedule projects according to working hours, key milestones, and a delivery deadline that's both aggressive and realistic.
After creating a clear timeline, we look carefully at cost management, assigning a budget that takes materials, facilities, licenses, and other expenses into account. We also define other metrics or indicators that give us a framework for measuring the progress of a project. In establishing these quality controls, we coordinate with individuals to ensure the human resource dimension of the projects is working at its best, with each individual fulfilling their individual assignments and reporting to the appropriate manager.
Finally, we do everything in our power to mitigate risk, including observing conditions that might threaten the outcome of the project. We examine the probability that a particular risk factor might compromise the effort and then adjust our plan accordingly. Upon completion, we make sure the project can be fully integrated into the larger operational processes of the organization and begin producing the results we've worked to achieve.
WHY CITSYS IS RIGHT FOR YOUR BUSINESS