Bitdefender solutions protect over millions of consumers, businesses, and government agencies. With deep investments in research and development, Bitdefender Labs discovers 400 new threats each minute and validates 30 billion threat queries daily.
The company has pioneered breakthrough innovations in antimalware software, IoT security, behavioral analytics, and artificial intelligence and its technology is licensed by more than 150 of the world's most recognized technology brands.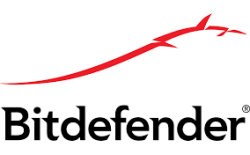 Bitdefender is built for business resilience, stays on top of the emerging cyber threats with one integrated security platform dedicated to your business. Bitdefender business solutions protect, detect, and respond to all threats that might affect any of your organization's assets. You get 360-degree visibility, insights on the risk exposure and the tools to enhance your security posture.
GravityZone is a business solution that can be installed locally or hosted by Bitdefender. Multi-layered protection with proven machine learning, advanced heuristics, anti-ransomware below:
NOT SURE WHICH SOLUTION IS RIGHT FOR YOUR BUSINESS?
NOT SURE WHICH SOLUTION IS RIGHT FOR YOUR BUSINESS?